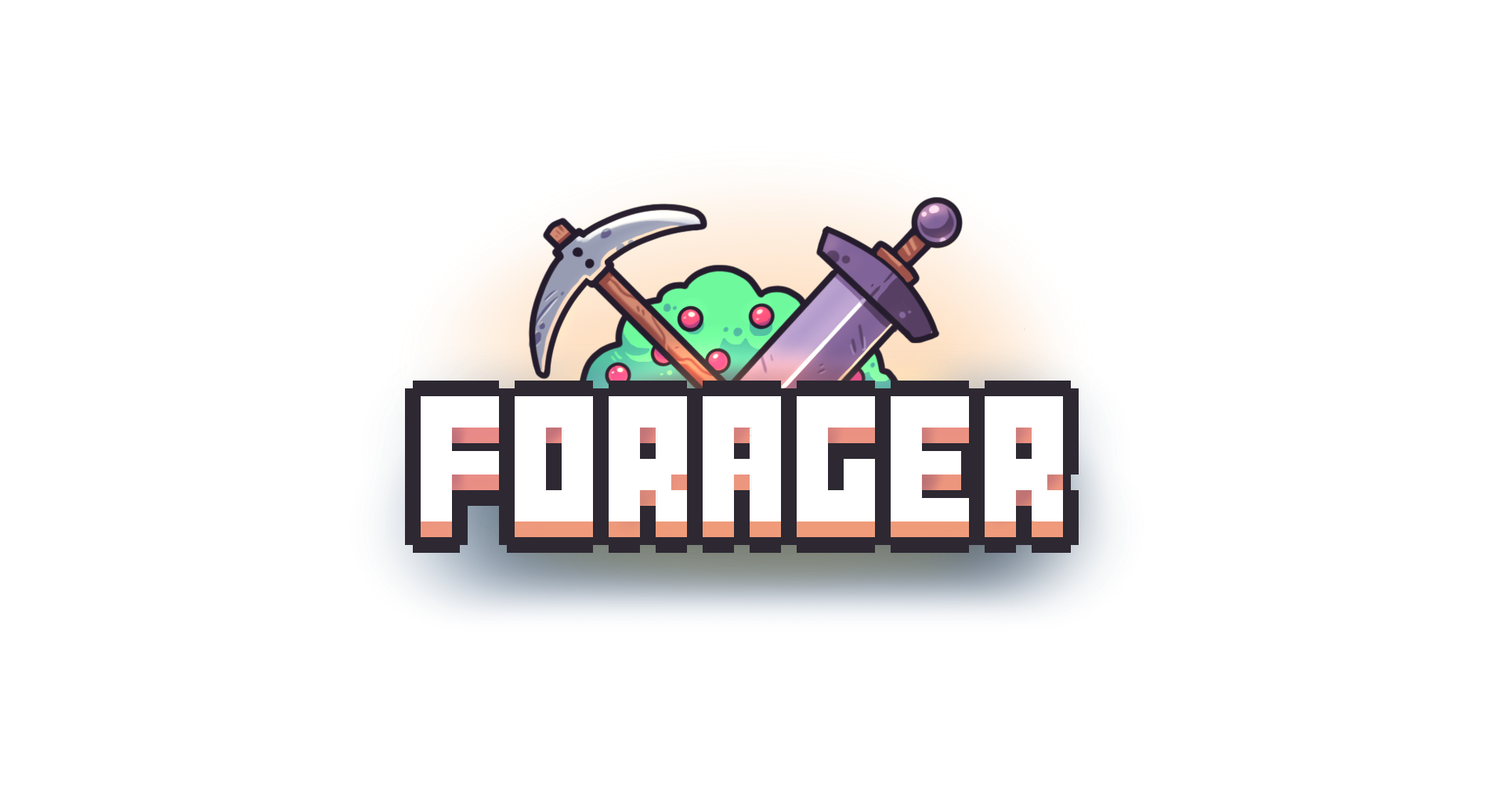 Forager (Demo)
A downloadable game for Windows
INTRODUCTION:
Originally made in 2 weeks for the GMS2Jam hosted by YoYoGames (Which I won second place in). This is the revised and reworded version of Forager with a free demo available for everyone to play!
The Legend of Zelda meets Stardew Valley and Terraria in this gorgeous and compelling singleplayer experience.
Explore a vast a mysterious world in little chunks. Gather resources to build your base and expand. You never know what the next purchased land will contain!
FEATURES:
Buy land to explore and expand!
Forage and mine for common and rare resources.
Craft powerful and interesting items.
Build your base with many different structures.
Trade and build up an economy to expand your empire.
Meet NPCs, enemies, bosses and playful fairies.
Level up and learn new and interesting skills.
Solve puzzles and find treasure!
PLAY THE FREE DEMO!
This demo contains around 2-3 hours of free gameplay!
Move with WASD, aim at stuff with the mouse. Left click hits things, right click consumes the currently selected item (if it's a food or potion).
E or ESC opens up the character menu.
STEAM VERSION: https://store.steampowered.com/app/751780/Forager/
The final release of the game (on Steam!) will release in Fall 2018, and will contain the following upcoming features:
Alchemy system (craft a wide array of varied potions and elixirs).
MUCH more varied treasure items.
Archaeology system (dig for rare items).
60+ more skills.
Dungeons swarmed with enemies to fight.
Random events (Rains, Meteors, Market Saturation, Raids and Invasions, Eclipse, Blood Moon, Princess Court, Battle Challenges, Tournaments and much more!)
A lot more secrets to find!
New lands to explore (Dragons to find, Villages to help, Quests to complete, Animals to care for and much more!)
Collection & Journal system.
Difficulty system (Peaceful Mode & Hardcore Mode).
"Prestige" system (loop after winning the game by buying all available lands, starting fresh with powerful bonuses in a fresh and improved "New Game +" mode).
Steam only features (achievements, cloud saves, trading cards and such).
THIS GAME GETS FREE UPDATES THANKS TO THE GENEROUS SUPPORT OF MY HUNDREDS OF PATRONS!
SUBSCRIBE TO THE MAILING LIST!:
Know how the game is going, play early builds, get access to special limited offers and provide/receive feedback on the development process of Forager and other HopFrog games!
I will often be emailing free keys for Forager to some randomly chosen newsletter subscribers, and to those subscribers that fill out feedback surveys!
Download
Click download now to get access to the following files:
Forager Alpha 6.zip
77 MB